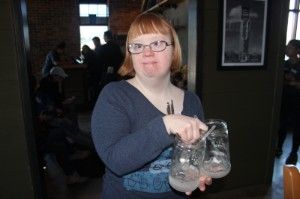 Employment Services provide assessment, placement, training, and support to individuals with developmental disabilities for the purpose of the most independent employment possible. Employment Services include training and skill development within DSC Business Operations, assistance in obtaining a community job, on-the-job training, and follow-up support.
Employment Services include, but are not limited to:
Assistance in Obtaining Community Employment
Training and Placement within DSC Business Operations
Employer Education and Support
Planning for Job Advancement
Initial Evaluation
On-the-Job Training
Follow-Up Support
Transition Planning 
For more information about Employment Services, please contact Lori Wachtel at lwachtel@dsc-illinois.org or (217) 356-9176.