What is LEAP?
LEAP is a disability awareness training for Champaign County employers. LEAP training was designed with hiring managers, HR officers, and owners in mind and focuses on the employer benefits of disability-inclusive employment. In addition, Frontline Staff Training has been created for frontline staff and shift supervisors and focuses more on how to be a supportive teammate for an employee or customer with disabilities.
These free, one-hour programs are presented by DSC and Community Choices and is grant funded through the Champaign County Developmental Disabilities Board. To learn more or to schedule a training, contact Maggie Baker at mbrown@dsc-illinois.org or (217) 356-9176.
Click the links below to see our growing list of LEAP-trained employers, visit the Champaign County Directory of Disability Inclusive Employers, or listen to the LEAP podcast.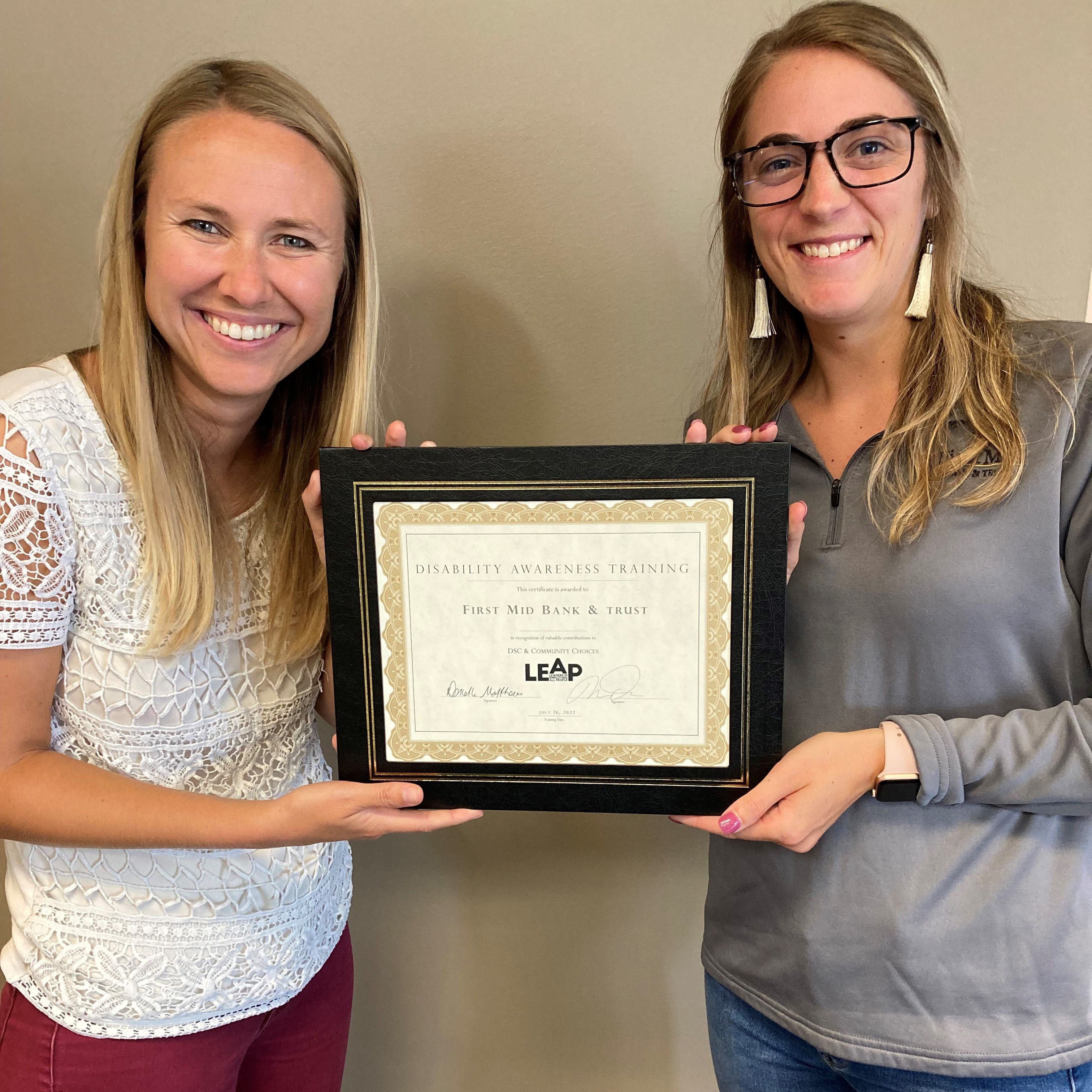 LEAP to New Levels! Schedule your LEAP Training today!
Raise employment standards in Champaign County
Improve morale among existing staff
Learn more about becoming an inclusive employer
Increase your pool of hiring candidates
Set the bar for other business leaders in our community
Contact DSC LEAP Coordinator, Maggie Baker at mbrown@dsc-illinois.org or (217) 356-9176.