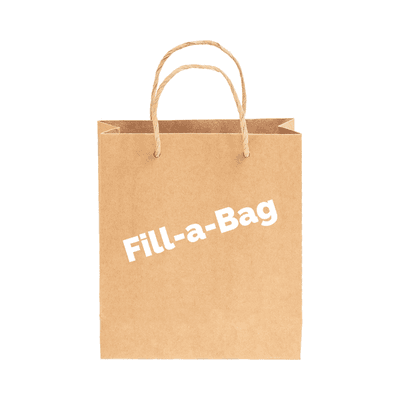 Fill-a-Bag is just that! It's an opportunity to fill a bag or few with items that are needed to support our programs and other items that are desired to help improve DSC's programs for the individuals we support. If you would like to donate a bag of items below or have an in-kind donation that is not on this list, please contact Jodie Harmon, Vice President of Development & Communications at jharmon@dsc-illinois.org or (217) 356-9176.
Household Items
Paper towels
Toilet paper
Kleenex
Paper plates
Napkins
Plastic silverware
Kitchen trash bags
Air freshener
Lysol/Kitchen cleaner 
Swiffer Wet Jets (with refills)
Bathroom cleaner
Dish soap
Kitchen cleaning sponges
Resolve Carpet/upholstery foam cleaner
Storage baggies (snack, quart, and gallon size)
Tupperware
Kitchen towels/dish cloths
Snacks like granola bars, Fiber One snacks, single-serve soups, raisins, hot chocolate, ramen noodles, mini chocolate bars, single-serve peanut butter, crackers, popcorn, juice, and bottled water.
Personal Care Items
Toothbrushes and toothpaste
Feminine maxi pads
Hand and body soap
Deodorant
Shampoo and conditioner
Hand and body lotion
Mouthwash
Razors (for men and women)
Shave cream/gel (for men and women)
Brushes/combs
Bathroom towels/wash clothes
Sheets/bedding
Family Development - Children's Items
Diapers
Potty seats
Outlet covers
Baby Wipes
Door handle covers
Baby gates
Baby shampoo/wash
Baby clippers
Swaddle blankets
Stove burner covers
Gerber Snacks
Board Books (ages 0-3)
Arts & Crafts
Paint
Markers
Crayons
Colored pencils
Canvases
Construction paper
White paper lunch bags
Picture frames
Glue
Scissors
Adapted scissors
Games
Puzzles
Cards
Electronic games
Sewing-related items
Garden-related items