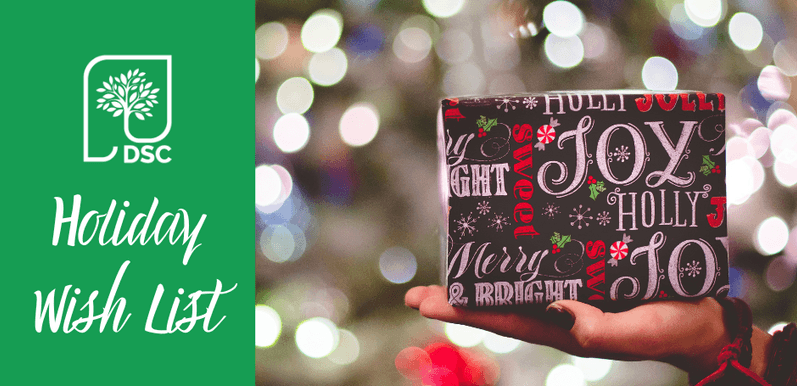 The arrival of November ushers in the Season of Giving for many organizations, including DSC. It signifies a distinctive time of generosity, unique to other seasons of the year. While we all love receiving gifts during the holiday season, giving gifts and sharing hope is all the more special. As we give, our hearts are filled with abundance, joy, warmth, and a true sense of the meaning of the holiday season.
One way you can participate in the Season of Giving is through the DSC Holiday Wish List. Each year, we invite you to purchase gifts for adults with intellectual and developmental disabilities in our Residential Program who would not otherwise receive gifts during the holiday season.
"This is an amazing program to help the individuals we serve have a wonderful Christmas morning opening gifts that they might not otherwise receive. They get extremely excited to see gifts under a tree that's for them; the excitement they get opening presents is a gift in itself! It warms my heart to know there are people out there that care so much for others and help out in these special ways," relayed Dawn Preston, Lead DSP (Direct Support Professional) at DSC's Foothill Residential Program.