DSP Campaign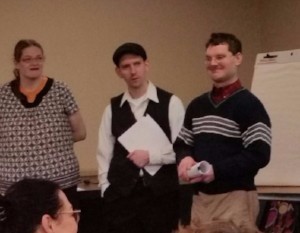 Our Direct Support Professionals (DSP) support the individuals we serve in all aspects of their daily lives. DSPs are responsible for the health, safety and well-being of the people they support. They empower persons with disabilities to live full, meaningful and active lives in their communities. Yet, for the last 15 years, reimbursement rates from the state for the DSP wage have risen just $.79/hour. Caring people who want to dedicate their lives to serving others simply cannot afford to consider direct service work as a viable employment option.

This foolish policy has led to historically high vacancy and turn-over rates in excess of 30%, and is the key reason that the state was recently found to be in non-compliance with binding court orders to provide adequate care to the communities DSPs serve.

State policy makers have turned a blind eye to the fact that persons with disabilities are being supported by highly skilled staff working at poverty-level wages. This refusal to value the work of DSPs has led to the crisis we face today, and threatens the core of the entire system of care for people with intellectual and developmental disabilities in Illinois.

That is why DSC has joined a state-wide coalition of organizations demanding solutions in the form of a substantial raise in state reimbursement rates so that we can pay a living wage to our DSPs. Join the campaign to urge our leaders in Springfield to Value their Lives - Value the Work and Raise the Wage for Direct Support Professionals.
 
---
We need your help.

• Join our online community –Facebook and Twitter – for weekly updates and more ways to support the Value their Lives - Value the Work and Raise the Wage for Direct Support Professionals campaign.

• Spread the word about the need for a living wage for DSPs among your personal and professional networks. Inspire your friends, family, co-workers and neighbors to do the same.
• Contact your local legislators to urge their support for House Bill 5931 and Senate Bill 2952. This legislation provides that direct service persons will earn a base wage of no less than $15/hr. Many thanks to Senator Heather Steans and Representative Robyn Gabel for sponsoring these bills and their leadership on this issue. 
Additional Resources:
---
What is Advocacy? What Can You Do?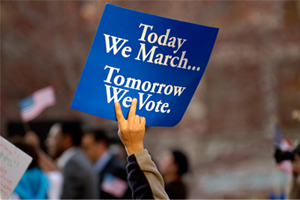 What is an advocate? -- An advocate is someone who helps others speak up for themselves, or listens carefully to what another person says, and speaks up for that person's needs and wants.
DSC is a leader in advocacy. For many years the State of Illinois has continued to decrease funding to people with disabilities and over the past few years, these cuts have become drastic, affecting the lives of thousands in our state.
DSC's Board of Directors and Management Team firmly believe that it is our responsibility to advocate on behalf of children and adults with developmental disabilities in our state and together we work to lead the way in these efforts.
As specific advocacy needs arise, we will post information on our home page and provide email blasts to our supporters. Are you a Facebook user? If so, "Like" "Developmental Services Center (DSC)" and you will receive the most updated information.
If you have questions or would like to participate in our efforts, please contact Janice McAteer, Director of Development, at jmcateer@dsc-illinois.org.
---
Spread the Word to End the Word
"The R-word is the word 'retard(ed)'. Why does it hurt? The R-word hurts because it is exclusive. It's offensive. It's derogatory.
The Spread the Word to End the Word campaign asks people to pledge to stop saying the R-word as a starting point toward creating more accepting attitudes and communities for all people. Language affects attitudes and attitudes affect actions. Pledge today to use respectful, people-first language."