C-U in the Prairibbean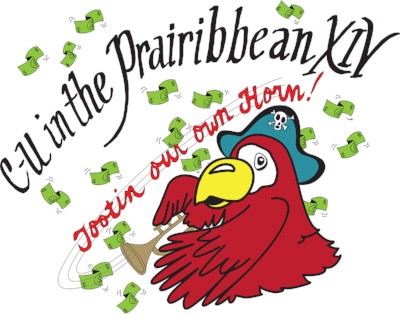 C-U in the Prairibbean is a Jimmy Buffet themed party held in downtown Champaign every year. The event is hosted by the Eastern Illinois Parrot Head Club (EIPHC), who's whole motto is to "Party with a Purpose!"  There is great live music, tasty food, lots of drinks, and a large silent auction, all to benefit DSC. A cash raffle is also held, with the winner walking away with $2,500! This year was the 14th annual event. The event will showcase Jake and Jackson as the opening act, followed by The Tons O' Fun Band, and The Boat Drunks will finish the evening of great local music! 
This year's event held on Saturday, August 4th was a success! We hope all party-goers had a wonderful time! We are excited about the fun we had and are already looking forward to next year! This year's event raised a total of $34,492.07!! Thank you to everyone that played a part in this, from the Eastern Illinois Parrot Head Club to our volunteers to those who attended the event and made it the success that it was. If you have comments or suggestions, please share them by contacting Evan Burie, Special Events and Marketing Coordinator, at eburie@dsc-illinois.org. Until next year, SOCIAL!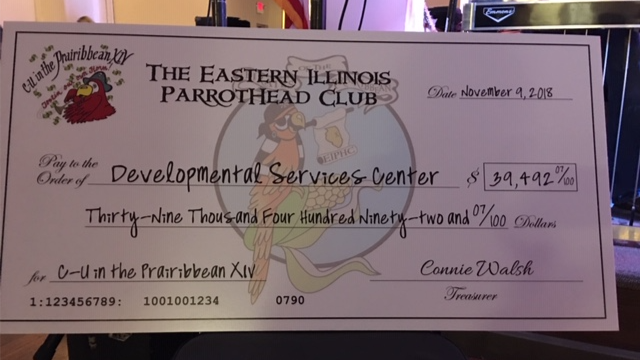 ---
This event was generously sponsored by:
Christie Clinic
Enterprise Rent-A-Car
First State Bank
Honda BMW of Champaign
Herff Jones
… and many other! To see a complete list of our sponsors, please click below