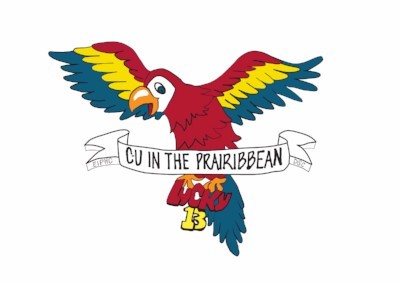 AUGUST 5, 2017
Information on Ticket Purchases, Hotel Accommodations, Volunteering, Entertainment Schedule and More is Below
The Eastern Illinois Parrot Head Club (EIPHC) will be hosting its 13th annual fundraising event on August 5, 2017 in Downtown Champaign! The event will showcase Jake and Jackson as the opening act, followed by The Tons O' Fun Band, and The Boat Drunks will finish the evening of great local music! 
Thanks to a wonderful response from the community last year, EIPHC raised $53,679.03 for DSC, bringing the total amount raised for DSC from the last five years events to over $328,675.00!!! Thank you EIPHC!!!
As always, there will be a large silent auction and live auction featuring many great items! This year's event is also featuring a $2,500 CASH raffle!
Join us for this fun and energy-filled evening and help us "Party with a Purpose"!
August 5, 2017 ~~ 5:00 p.m. to 11:00 p.m.
Downtown Champaign in the parking lot at the corner of Washington and Neil
---
Event & Cash Raffle Tickets
Cash Raffle Tickets can be purchased below for $5 each or 5 for $20. Each ticket has wonderful coupon savings on the back. 
Event Tickets can be purchased below for $10 each. Each ticket also has valuable coupons on the back.
All tickets purchased online will be available for pick up at WILL CALL the night of the event.  
Event and Raffle Tickets are Available at the Gate - Opening at 5:00 p.m.
---
Hotel Accommodations

Rooms will be available at a discounted rate at the Hyatt Place in downtown Champaign. By clicking the link below, you will be taken directly to Hyatt Place, with the correct group rate code already inserted for your room reservations when you select August 5th as your overnight stay. The Hyatt is directly across from the event venue.
---
Entertainment Schedule
5:00 p.m.                         Gates Open
5:15 p.m.- 6:00 p.m.        Jake & Jackson's set
6:10 p.m. - 7:40 p.m.       The Tons O' Fun Band set
7:55 p.m - 8:10 p.m.        Live Auction
8:15 p.m.                        The Boat Drunks first set begins
9:00 p.m.                        Silent Auction Tent Closes
9:30 p.m.                        End of The Boat Drunks first set
9:40 p.m.                        Cash Raffle Winners Drawing
9:45 p.m. - 11:00 p.m.    Boat Drunks Final Set
11:00 p.m.                      Event Concludes
---
Thank You to our Sponsors!
Premium Sponsors


Platinum Sponsors